INVIDI's guiding principles are built on our core values of integrity and respect. The Board of Directors is comprised of industry leaders and strategic partners who are charged with overseeing INVIDI's business affairs, operational performance and employees to ensure they perform in the best interests of our investors and shareholders. They are collectively responsible for directing and supervising the company's strategy for success.
Mike Welch, SVP, Corporate Strategy and Business Development, Xandr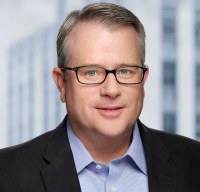 Mike Welch has always found it amazing that he could have so many careers all at the same company. He's seen AT&T grow out of the shadow of the "Ma Bell" era and become an entity that is forward-thinking, innovative, and, more importantly, an incredible place to work. What Mike won't tell you is that he, in large part, is responsible for many aspects of this transformation.
After college at Indiana University Bloomington, Mike started his career in CPG as a sales representative with The Pillsbury Company. After that, he came to AT&T via SBC (Southwestern Bell Company). Here, he has worked in marketing, supporting consumer call centers, in the enterprise business division handling some of our biggest customers, with the Yellow Pages, and most recently, leading advertising-related merger planning efforts associated with the Time Warner acquisition.
Mike has always been cognizant of the scale of his work in advertising, and views his work with Xandr as the start of something even bigger. The willingness to be aggressive about growth and try really big things, he believes, are crucial to the new company. Xandr, he would remind you, doesn't really do 'small' acquisitions — we make big, industry-changing moves.
Xandr will be entering uncharted waters, and he and his team respect the size of the undertaking, but are excited to get to tackle it:
"Every time you're getting ready to do something big — the big game, the big concert, the big meeting — if it's something you really love to do, you have that nervous energy, the butterflies in your stomach. And as soon as you start doing whatever it is you love to do, the butterflies vanish. You just perform."
For him, Xandr is a culmination of the convergence around video, which has become the lingua franca of modern media consumption. For those with doubts, he asks you to count how many screens are in whatever room you are in right now, including your pockets. What connects all those screens? It's Xandr.
Mike has served on the boards of INVIDI Technologies, the Cable Television Advertising Bureau, and the IAB. His passions outside the workplace include being a professional fan for his kids' various sports, golf, and travel. And while traveling for vacation, he will even leave the beach, occasionally.
Ray Carpenter, CFO, Xandr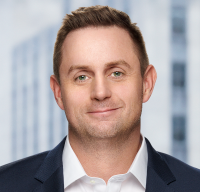 Ray Carpenter is the Chief Financial Officer for Xandr and is responsible for all of Xandr's financial operations including financial planning, accounting, client financial services, and real estate.
Prior to joining Xandr, Ray served as Senior Vice President of Finance supporting AT&T's Entertainment Group, where he was responsible for the financial operations of AT&T's video, broadband, and wired voice businesses offered to US consumers. Ray has led organizations within AT&T and its subsidiaries that range from merger integration to investor relations to pricing and corporate financial planning.
Having joined AT&T in 2004 as part of the Financial Leadership Development Program, Ray has been fortunate to recruit and retain high performing teams that apply intensity and integrity to their approach to leading the business. These characteristics, coupled with a data driven perspective and desire to be a trusted business partner, have allowed Ray and his teams to help AT&T bring innovative services and offerings into the technology, communications, and media industries. Prior to joining AT&T, Ray worked as a financial advisor for Morgan Stanley in Napa, California.
Ray earned his MBA from Texas Christian University, where he was awarded the Distinguished MBA award. He earned his BA in Political Science from Sonoma State University, where he graduated with distinction while playing intercollegiate football. Ray is a CFA® charterholder and serves on the board of 826NYC, a New York based non-profit dedicated to supporting underserved children in creative writing and communication. Ray also serves on the board of Invidi Technologies.
Ray and his family live in Weston, Connecticut where his two daughters, two dogs, and a far too expensive cat keep him and his wife on their toes.
Ben John, CTO, Xandr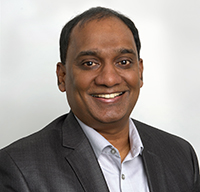 Ben John is chief technology officer at Xandr. In this role, John is responsible for the company's global technology organization, which includes overseeing its architecture, product development, and all other technological innovations, infrastructure and operations. Prior, John served as chief technology officer at AppNexus and was responsible for the company's global technology organization, including architecture, product development, platform innovation, engineering and technology operations.
A proven engineering and technology industry leader, John has a track record that includes constructing large scale and high-volume systems while building and organizing world class engineering teams.
John earned a Bachelor of Science degree in Computer Science from Bharathiar University in Tamil Nadu, India. He holds a PhD in Computer Science, specializing in Machine Learning and Big Data, from Karunya University, which is also based in Tamil Nadu.
Kevin Arrix, SVP, DISH Media Sales
Kevin Arrix, Senior Vice President of DISH Media Sales, is responsible for DISH TV's and Sling TV's advertising sales, analytics and operations. He leads the team spearheading the company's advanced advertising initiatives which include cross-platform addressable, programmatic sales and dynamic ad insertion.
Kevin is a seasoned revenue executive with 20+ years of experience leading Sales, Operations, Client Services and Strategy teams. He is a recognized thought-leader fluent in the various disciplines of digital and mobile advertising and marketing. Prior to joining DISH in 2018, Kevin served as Chief Revenue Officer of Verve, leading the mobile marketing platform's Direct and Enterprise sales, customer success and advertising operations teams.
Prior to Verve, Kevin served as Chief Revenue Officer at mobile rewards entertainment platform Viggle, where he arrived prior to product launch to build out the sales team, the operational infrastructure and revenue foundation.
During his career, Kevin built, scaled and led successful sales organizations at Viacom, CBS SportsLine, and Turner Broadcasting. During his 9-year tenure at Viacom, Kevin held a variety of roles including Executive Vice President of Digital Advertising in charge of advertising sales, operations, marketing and strategy for all MTV Networks brands including Nickelodeon, MTV and Comedy Central.
Kevin earned a Bachelor's degree in History from Duke University where he also played varsity lacrosse. He currently resides in Connecticut with his wife and their three kids. In his spare time Kevin can be found coaching, gardening/landscaping and skiing any mountain with snow.
Jakob Nielson, CEO, Finecast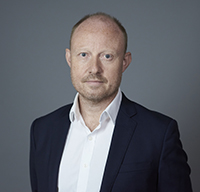 Jakob Nielsen is Chief Executive Officer at Finecast, a leading addressable TV company which enables advertisers to precision target audiences in on demand, linear and live streaming TV environments.
Founder of the company which is part of GroupM, the leading global media investment management company for WPP's media agencies, Jakob leads the development of GroupM's Addressable TV strategy together with Christian Juhl and Brian Gleason.
Formerly UK Managing Director of GroupM Digital, Jakob was instrumental in changing the trading strategy of the UK; changes that are being rolled out worldwide.
Jakob has held key roles within various companies including Microsoft, as well as founding two digital marketing start-ups following his Masters of Science degree from Copenhagen Business School. He is a husband and father with passion for F1, football, travel, good food and wine.