INVIDI's guiding principles are built on our core values of integrity and respect. The Board of Directors is comprised of industry leaders and strategic partners who are charged with overseeing INVIDI's business affairs, operational performance and employees to ensure they perform in the best interests of our investors and shareholders. They are collectively responsible for directing and supervising the company's strategy for success.
Mike Welch, Head of Xandr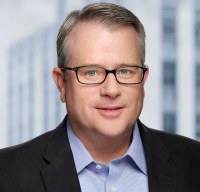 As part of WarnerMedia's Technology Organization, Mike Welch is Head of Xandr, an ad technology platform powering a global marketplace for premium advertising. With a focus on the convergence of digital and TV, Mike is responsible for driving the adoption and evolution of the Xandr Marketplace, which includes products such as Xandr Invest, Invest TV, and Xandr Monetize.
Previously, Mike was executive vice president of product and business development at Xandr, after being promoted to this position from senior vice president, corporate strategy and business development in September 2019.
Prior to joining Xandr, Welch spent two decades working in various AT&T business units. Most recently, he served as vice president, merger integration, where he was responsible for leading advertising-related merger planning efforts associated with the Time Warner acquisition.  Prior to that, he was responsible for corporate strategy and business development at AT&T Advertising and Analytics. He previously, served as vice president and general manager of AT&T AdWorks, moving to that position after serving as vice president of the Southwest Region at AT&T Advertising Solutions
Welch joined AT&T from SBC, Inc., where he was vice president of Select Accounts. In this role, he was responsible for providing data networking solutions to 500 small and medium-sized business customers throughout the Midwestern U.S.
Currently, Welch serves as the chairman of the Board of Directors for INVIDI Technologies. Previously, he served on the Boards of the Video Advertising Bureau (VAB) and the Interactive Advertising Bureau (IAB). Welch earned a Bachelor of Arts degree in Telecommunications from Indiana University, Bloomington. He is married to Lisa, his wife of 24-years, and has two college and high school-aged daughters, Anna and Adeline.
Ben John, CTO, Xandr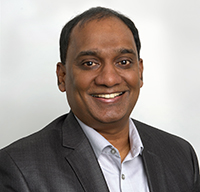 Ben John is chief technology officer at Xandr. In this role, John is responsible for the company's global technology organization, which includes overseeing its architecture, product development, and all other technological innovations, infrastructure and operations. Prior, John served as chief technology officer at AppNexus and was responsible for the company's global technology organization, including architecture, product development, platform innovation, engineering and technology operations.
A proven engineering and technology industry leader, John has a track record that includes constructing large scale and high-volume systems while building and organizing world class engineering teams.
John earned a Bachelor of Science degree in Computer Science from Bharathiar University in Tamil Nadu, India. He holds a PhD in Computer Science, specializing in Machine Learning and Big Data, from Karunya University, which is also based in Tamil Nadu.
Kevin Arrix, SVP, DISH Media Sales
Kevin Arrix, Senior Vice President of DISH Media Sales, is responsible for DISH TV's and Sling TV's advertising sales, analytics and operations. He leads the team spearheading the company's advanced advertising initiatives which include cross-platform addressable, programmatic sales and dynamic ad insertion.
Kevin is a seasoned revenue executive with 20+ years of experience leading Sales, Operations, Client Services and Strategy teams. He is a recognized thought-leader fluent in the various disciplines of digital and mobile advertising and marketing. Prior to joining DISH in 2018, Kevin served as Chief Revenue Officer of Verve, leading the mobile marketing platform's Direct and Enterprise sales, customer success and advertising operations teams.
Prior to Verve, Kevin served as Chief Revenue Officer at mobile rewards entertainment platform Viggle, where he arrived prior to product launch to build out the sales team, the operational infrastructure and revenue foundation.
During his career, Kevin built, scaled and led successful sales organizations at Viacom, CBS SportsLine, and Turner Broadcasting. During his 9-year tenure at Viacom, Kevin held a variety of roles including Executive Vice President of Digital Advertising in charge of advertising sales, operations, marketing and strategy for all MTV Networks brands including Nickelodeon, MTV and Comedy Central.
Kevin earned a Bachelor's degree in History from Duke University where he also played varsity lacrosse. He currently resides in Connecticut with his wife and their three kids. In his spare time Kevin can be found coaching, gardening/landscaping and skiing any mountain with snow.
Jakob Nielson, CEO, Finecast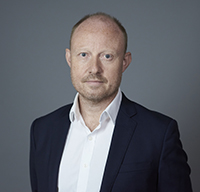 Jakob Nielsen is Chief Executive Officer at Finecast, a leading addressable TV company which enables advertisers to precision target audiences in on demand, linear and live streaming TV environments.
Founder of the company which is part of GroupM, the leading global media investment management company for WPP's media agencies, Jakob leads the development of GroupM's Addressable TV strategy together with Christian Juhl and Brian Gleason.
Formerly UK Managing Director of GroupM Digital, Jakob was instrumental in changing the trading strategy of the UK; changes that are being rolled out worldwide.
Jakob has held key roles within various companies including Microsoft, as well as founding two digital marketing start-ups following his Masters of Science degree from Copenhagen Business School. He is a husband and father with passion for F1, football, travel, good food and wine.