Our Board of Directors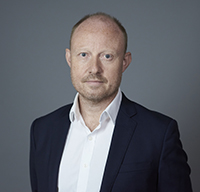 Jakob Nielsen
CEO, Finecast
Jakob Nielsen is Chief Executive Officer at Finecast, a leading addressable TV company which enables advertisers to precision target audiences in on demand, linear and live streaming TV environments.
Founder of the company which is part of GroupM, the leading global media investment management company for WPP's media agencies, Jakob leads the development of GroupM's Addressable TV strategy together with Christian Juhl and Brian Gleason.
Formerly UK Managing Director of GroupM Digital, Jakob was instrumental in changing the trading strategy of the UK; changes that are being rolled out worldwide.
Jakob has held key roles within various companies including Microsoft, as well as founding two digital marketing start-ups following his Masters of Science degree from Copenhagen Business School. He is a husband and father with passion for F1, football, travel, good food and wine.